Closing the Loop
It's a small world – how we handle our waste is important. Here at BlueBird Composting, we believe in using our resources wisely and cleaning up after ourselves. We are committed to environmental, social, and economic sustainability and are passionate about providing a product that encourages sustainability of our customers. Composting is recycling: It helps to clean, protect, and sustain Mother Earth.
We help local farmers, food vendors, and families recycle their organic waste. These efforts prevent tons (and we mean TONS!) of material from ending up in landfills. We not only collect local materials, we process them on our site, right here in Mid-Missouri and then we sell locally for full circle recycling! Choosing BlueBird Premium Blend Compost is choosing a better world for tomorrow while enjoying a beautiful backyard today!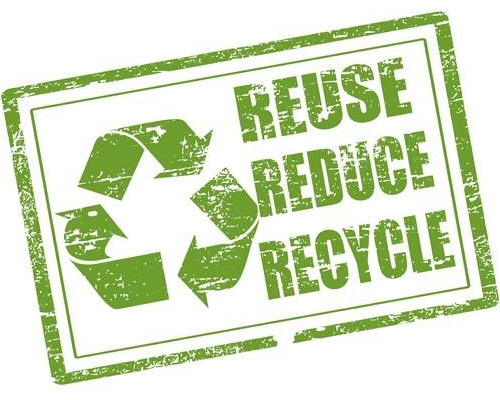 BlueBird's Organic Waste Recycling Program: How it Works
One of our trained recycling specialists will conduct a recycling audit in order to determine the number of bins and pickups your business will require. Next, we bring your bins, ready to be filled with compostables. Your BlueBird representative can even train your staff on what is compostable and what is not.
At your next scheduled pick-up, we drop off clean, sanitized bins, ready for use. Our pick-up price for one bin is $10, and each additional bin you may need is $7 per pick-up
If you ever have more waste than usual, simply contact your BlueBird Recycling representative to schedule additional pickups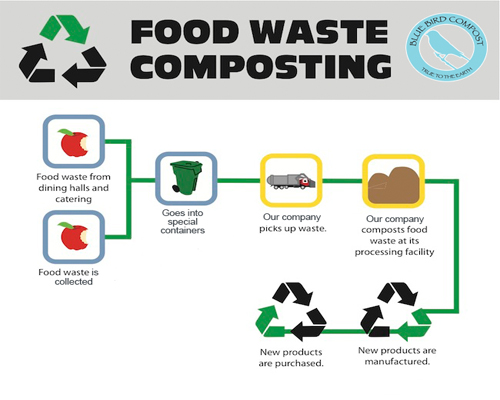 Compost Spreading Services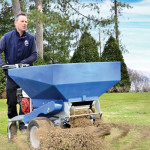 Need compost but don't want the back-breaking labor of spreading it? No problem! We have a state-of-the-art Ecolawn Compost Spreader that is light-weight, maneuverable, and user-friendly making spreading a breeze. Our compost spreader is not only time and labor efficient, it lays an even spread every time, and is able to adjust laying depth for your compost needs.
Designed in 1994, The Ecolawn Compost Spreader meets the demand of customers for organic, sustainable lawn care, cut down our dependence on chemical applications.
Call BlueBird today to ask about our compost spreading service or to schedule to rent our Ecolawn Compost Spreader.